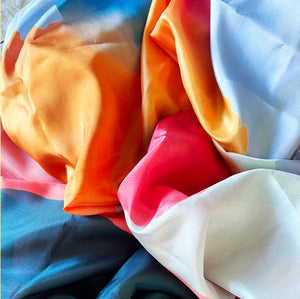 Fine Art on Fabric
Easy Wear. Easy Care.
Artist owned and run
Welcome to Lillabette
FREE SHIPPING on all orders over $150.00 (within Canada)
Because we custom make all our textile products we can customize products for those special occasion or promotional gifts.
We can create bespoke prints in a range of fabrics. Contact us at info@lillabette.com to find out more.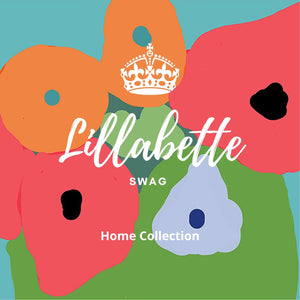 Free Shipping on our Cork Placemats and Coasters!
We are so pleased to be able to offer our summer table collection of placemats through Lillabette, directly. AND we're offering free shipping to celebrate.
These 3 beautiful designs all work with each other and are perfect for any occasion.
Heat and stain resistant they clean up easily and store in their matching gift boxes.
These placemats feature art prints by Claire Sower and are only available here and through our retail stockists. For a list of stockists see View More.
view more
Our Happy Customers
---
I love my Lillabette scarves. Coco and Marilyn are must haves for me. They are so colourful and versatile. They life all my outfits. Thanks!
Diane F.
The Paradise Garden duvet cover is like an explosion of flowers in the bedroom. And it doesn't slide around on the bed. I am also really impressed with the quality of fabric and workmanship. I love it!
Deb W.

.